"Before the World Series, Vin (Scully) would go to church and pray — not for a win, but that there would be only heroes in the World Series, no goats," the hall of fame southpaw Sandy Koufax said. "He didn't want anyone's future to be tarnished with the fact that they lost the World Series for their team."
It's just about that time… .the Fall classic. The play-offs however, left a tarnish for some of the players, one who stands out: The future hall of famer, Clayton Kershaw. His record in the post season is the subject of a lot of criticism, snarky remarks and scorn. On this occasion, on a very big stage, two players in a row hit home runs off of him in the 8th inning, tying the game which the Nats went on to win.
Photos splashed everywhere of a thoroughly dejected, sorrowful, down-in-the-dumps Kershaw, holding his head, clutching his stomach.  He weathered the questions from the press, took responsibility, was very professional, but man he hurts.  All that money and success, this guy hurts.  We all saw it…
I had a jacket for years I loved. It fit really well, was so comfortable, and always there. One of my sons gave it to me. I could count on that jacket. Can't quite put it into words. Just something I got used to, felt secure in, liked.
That's how Kershaw has been to me. I saw him very early on in his career. Saw him in person the night he pitched a no hitter at Dodger stadium. Marveled at his prowess. Always have admired his charity, his competitiveness, his work ethic, and his dedication to value. I mean, this is a good guy, an exemplary human being.
And now, clearly, a goat. Is what happened the other night just a footnote to his career, or a defining disaster?  Billy Buckner anyone?
Imagine, Clayton Kershaw for quite few is now a guy who deserves catcalls, boos, hisses, and even the finger.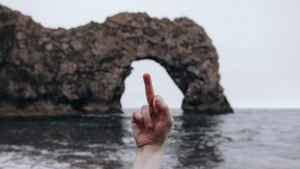 Vin Scully was right, Vin is right, and I make the same prayer. We all should. Pray for good play, fair play, no notorious errors, no historical imploding, nothing that becomes infamous during the world series, during the play offs…  Nothing that suits ridicule. Baseball is such a wonderful game, and it is our National Past Time, it is! You build it, they will come… all that, baseball is soulful!
Amen.