I have not had any "work" done.  Oh, I could sure use it, but hey, time does what it does.
Over the next year, or thereabouts, the ballpark in Los Angeles where the Dodgers play (the Doyers some would say) is getting a $100 million face lift.  I cut and pasted the link below.  This is in part because Dodger Stadium is hosting the Home Run Derby and All Star game in 2020.  The park also is 57 years old, or young, however you see it.
Blue Heaven on Earth is getting a touch-up.  Chavez Ravine is going to be hipper, more happenin' baby!
I find myself a bit overwhelmed by the history.  Walter O'Malley wanted Brooklyn to let him build a new ball park there, but I think they gave him too much grief.  So he came all the way West.  A lot of folks were displaced.  They bull dozed, did a whole number up there.  Brooklyn was angry, and then some.
The park officially opened in 1962  I am trying to think about even some of what has gone on since then.  I can't tell you how many times I have gone.  It is to a real degree a home away from home for many, but baseball itself is a home away, at least if you ask me…  "Get your pea nuts… Pea nuts!"
They've had a lot more than baseball there. I actually went to the Beatles concert in 1966 at Dodger Stadium.
From Sandy Koufax to Fernando Valenzuela to Clayton Kershaw to Tommy Davis to Kirk Gibson to some young buck named Cody Bellinger.  For most of the years in the broadcast booth was a red haired Irishman, who later in life became grayer, no face lift there, named Vin Scully who really always has been a poet who pretended to be a baseball announcer.
There are plant based items you can buy there now.  Beers are plentiful, and man do they cost a lot!  Kills me, no pun intended, but Forest Lawn (the well known mortuary) advertises in the park…
Getting in and out of the stadium can still be very frustrating, and the boys have not won a World Series since 1988, but what a beautiful place, what a nice setting, what a great place to be, what a stress buster, what a buffer from the big bad nasty, noisy world.
I guess ball parks like Dodger Stadium aren't quite like you and me.  With enough care, enough thought, enough money…. maybe she could last a thousand years!
Oh, did I say she?  Sorry.  I don't mean to say Dodger Stadium is a she.  I guess I just love her so, and it is kind of like the way a son feels about his mom, or his aunt…  So, I am glad she is getting a little more dolled up.  I am happy she is being made even more beautiful.  Damn if she isn't going to outlive me!  Well, I will still be there even after I have gone to the other blue heaven… You'll find me and Tommy Lasorda, and a bunch of other folks, fans, an extended family…. we'll be "haunting" the place.  Unfortunately, the one thing I didn't see is whether they are building a grand stand for the dearly departed. Truth is they probably couldn't build it large enough, all of us who would want to still be there and keep cheering.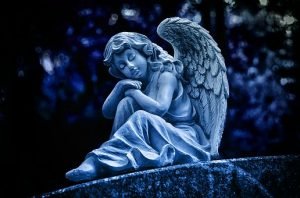 Well, you can't have everything.  Here's the article:
http://www.ocregister.com/dodgers-announce-100m-plan-for-major-stadium-renovations