Would call this one: Never Gets Old.  Cody Bellinger signing autographs for some future major leaguers.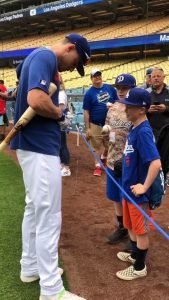 A while ago… early days of televising baseball. Even the image is black and white.  Call this one:  No lights, one camera, action!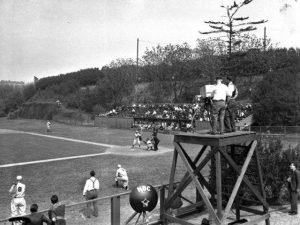 Confucius got nothin on this philosopher!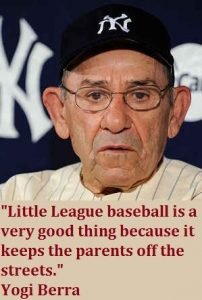 Oh boy. Tacky tacky tacky.  This one I would title "No peeing in baseball…" from the sequel A Leak of Their Own.  (Yes, the crowd groans).