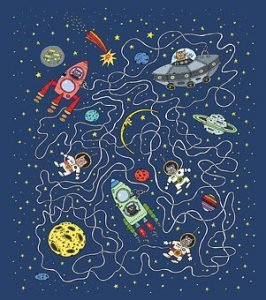 There's a gentleman named George Will. He is a conservative thinker, commentator, prognosticator, author,  as well as a big time baseball fan.
Each year for a number of years he has a quiz that is presented with Opening Day.
Here it is for 2019.
Good luck!
And… I also want to thank George.  Whether I agree with any of his political or social views is
far less important than his genuine fondness for our National past time.
George Will's 2019 Opening Day baseball quiz

Can't see the quiz? Click here.

1

What two players hit over .400 in a season without winning the batting title?

Ted Williams and Roger Hornsby

Nap Lajoie and Billy Hamilton

George Sisler and Ed Delahanty

2

Who is the only third baseman in history to have at least 50 doubles and 30 home runs in a season?

3

What third baseman lost the 1953 American League batting title, and hence the Triple Crown, on a close play at first on the last out of the season?

4

Who won that batting title?

5

What six-time all-star's first major league hit was a grand slam?

6

Who is the only pitcher with 100 saves and 100 complete games?

7

What four players have more than 500 home runs and at least three World Series rings?

Babe Ruth, Mickey Mantle, Reggie Jackson, David Ortiz

Alex Rodriguez, Hank Aaron, Willie Mays, Mickey Mantle

Babe Ruth, Willie Mays, Albert Pujols, Ty Cobb

David Ortiz, Hank Aaron, Ty Cobb, Manny Ramirez

8

Who took his team to the postseason in his first four years managing?

9

Who has the most first-inning home runs in MLB history?

10

Who won 27 games with 317 strikeouts and a 1.73 ERA in his last season?

11

Whose team managed only two base runners while he pitched a perfect game?

12

Who is the shortest Hall of Famer?

13

Who went 7-2 with a 1.89 ERA and averaged nine innings a start in nine World Series games?

14

What franchise won the World Series in three cities?

15

What World Series winner had the worst regular-season record?

16

What team had a Triple-Crown winning hitter and Triple-Crown winning pitcher (most wins, most strikeouts, lowest ERA) in the same season?

17

What two hitters had an extra-base hit in 14 consecutive games?

Joe DiMaggio and Pete Rose

Paul Waner and Chipper Jones

Willie Keeler and Ty Cobb

Jimmy Rollins and George Sisler

18

Who was the most recent pitcher to have four consecutive 20-win seasons?

19

Who averaged 301 innings per season during the 1950s with 237 complete games?

20

What was the only World Series featuring two teams not among the original 16 of 1901?

San Francisco Giants vs. Detroit Tigers in 2012

Kansas City Royals vs. New York Mets 2015

Miami Marlins vs. Cleveland Indians 1997

Chicago White Sox vs. Houston Astros 2005

21

What four players hit home runs before they were 20 and after they were 40?

Hank Aaron, Carl Yastrzemski, Pete Rose, Al Kaline

Ty Cobb, Rusty Staub, Gary Sheffield, Alex Rodriguez

Ty Cobb, Cal Ripken Jr., Pete Rose, Brooks Robinson

Rusty Staub, Cal Ripken Jr., Ken Griffey Jr., Phil Cavarretta

22

Who was the youngest to get 100 homers and 100 stolen bases?

23

What team won three games in a World Series by 10 or more runs?

24

Who hit the most extra-inning home runs?

25

Who holds the record for most consecutive World Series games with a hit?

26

What pitcher had 311 more strikeouts than walks in a season?

27

Who wore the uniform of all four New York teams?

28

What two players hit home runs for 11 different teams?

Joe Gerhardt and Deacon McGuire

Kenny Lofton and Royce Clayton

Todd Zeile and Matt Stairs

Paul Bako and Henry Blanco

29

Which three managers led four different franchises in the postseason?

Tony La Russa, Billy Martin, Casey Stengel

Billy Martin, Davey Johnson, Dusty Baker

Lou Piniella, Billy Martin, Casey Stengel

Tony La Russa, Lou Piniella, Dusty Baker

Billy Martin, Davey Johnson, Lou Piniella

Dusty Baker, Casey Stengel, Tony La Russa

30

What NL and AL managers hold their league records for most average wins over three consecutive seasons?

Frank Chance and Earl Weaver

Lou Piniella and Joe Girardi

Joe Torre and Tony La Russa

Bobby Cox and Joe McCarthy

31

What pitcher won the most games over three consecutive seasons?

32

What pitcher led his league in fewest walks per nine innings and most strikeouts per nine innings in the same season?

33

Who hit the most career walk-off home runs?

34

FIRST BONUS QUESTION: What Philadelphia Phillies manager, explaining why he retired after the first game of the 1960s season, said, "I'm 49 years old and I want to live to be 50"?

35

SECOND BONUS QUESTION: What Phillies manager said "Even Napoleon had his Watergate" and "Mike Andrews's limits are limitless"?