Hi, this is Khayyir.  I am 10.  You are my favorite player. I went to a game and you hit two home runs and made a really good catch in the outfield.  My dad, and my mom, like you too. They always say "Mike Trout is a good man, that is a good man…"  So I think in your life you are nice.  I would be happy if you sign this photo. Here is an envelope you can send it back to me, which has my address and my name.
I am from Iraq. We came here when I was 5.  I did not know much about baseball, but now it is my favorite sport, and I play short stop.  I practice a lot.  I hope some day to grow up and be like you.
I hope it is ok to say you just got a big contract.  Big big big contract, that's what my dad says.  My mom said you deserve it.  She wrote the note below.  She typed this letter.
It was not fun for awhile here in the USA because there was a lot to learn, but baseball is fun, I learned to skateboard, and I have a lot more friends now at school. We plan to live here forever.  My dad has a good job . We live with his mom and dad but we are going to get our own apartment or house next year.
A lot of us hope you and the Angels do real well and play in the world series.  You are great , and you always seem to smile, or most of the time, and everyone likes you. I hope everyone likes me when I grow up and play baseball, like you, and I hope to play for the Angels.  If I can get on the team soon enough you will still be there and we will play together which I would really like.  I also hope you can help with my friends in Iraq. They play soccer but would like baseball too, and they would like you.
Here is a note from my mom:
Mr. Trout, we want to thank you for the way you conduct yourself on and off the field.  We are always looking for good examples for ours kids, and you are not just a very fine baseball player, but a real gentleman and we thank you. You honor family and we appreciate it and we appreciate you.  Both our sons look up to you. Thank you for the example you set.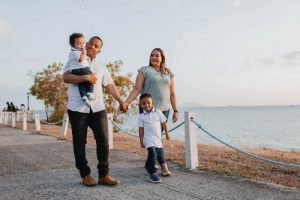 This is Khayyir again.  I hope you have a really good season.  Thank you for reading this.
My brother and I are both good players, There is stuff that happens in Iraq that is not good, like bad stuff that happens here some times, so anything you can do to help on that too would be great.  We think, my brother and I, you will be President some day.
Your friend, Khayyir Azari