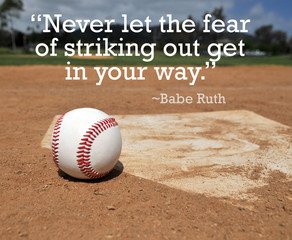 Julia Ruth Stevens died recently at the great age of 102 (which is less than one seventh of the home runs hit by her adoptive father George Herman Ruth).
Babe married his second wife, actress and model Claire Merritt Hodgson in 1929, and adopted Julia thereafter. She is described by her son as "Babe's biggest fan", and to be certain Julia did a lot to maintain his legacy.  This includes commemorating the 50th anniversary of the Babe's passing by throwing out the first pitch at Fenway Park in August 1998, being present at the final game played in Yankee Stadium in September 2008, throwing out the first pitch of Game 5 of the American League Championship Series at Fenway in 1999, and invariably sharing anecdotes, observations and stories about this larger-than-life icon.
Julia always referred to him as "Daddy".  Reading about her, and discussions she had with folks, it is interesting to learn that Babe loved to sing (they had a piano in the apartment); believed that golf kept him from ballooning up otherwise to 300 pounds; that his favorite scotch was Dewar's; and that he truly loved kids. Of all that, the one that is not a surprise is the last one — he loved kids.  Whatever rough edges this guy had — and reputedly he would stretch tolerance of the most patient person on earth — he clearly felt joy around kids, helping kids, and encouraging them.  Some times our heroes have at least a few pock marks, but we may over look them to at least some degree because we like so much else about them.
A sad aspect is that Babe, by all accounts, including from Julia, was really crushed that he never was asked to manage a major league club.  Julia said he would return from golf and ask if anyone had called.
This from the Arizona Republic in 2001, as Julia told an early memory:  "I have this vague image of this huge man, who was really nice, coming to visit Mother, and he'd pick me up and set me on his lap and ask me little questions about how I was.  If mother and I went out with him, people just crowded around."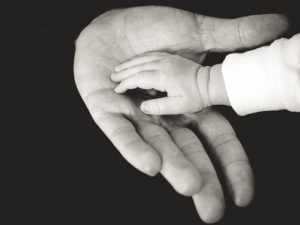 What is it about some persons, some only,  that we crowd around, that we want to get a glance, an autograph, be close, become friends, write to him or her, talk to him or her, what is it?  Charisma?  Kismet?  How did it all come to be that Julia, born a few years earlier to a union that did not last at all, wound up living for many years with Babe Ruth?  She cherished it, just like we would have.
One way or another we honor those like Babe who lift our spirits, who stand a bit taller it seems than most, who help distract us from the harpies that attack us at least on occasion.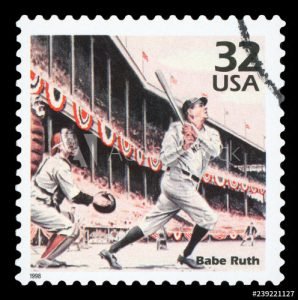 In 2018, the Babe became only the 14th baseball player to be awarded the Medal of Freedom.
The Big Fella brings to mind the Roaring Twenties, Murderer's Row, the 27 Yankees, Lou Gehrig…. brings so much to mind and to heart about our national past time.
Sure wish I had gotten to know Julia Ruth Stevens.  To a degree, feel like I did, in part because of her daddy.
I am not quite sure if I should say "Julia, rest in peace" or "Play ball!"  Probably both.  Oh, and Julia, if you would be so kind:  Please tell your dad I really look forward to meeting him, when I've played my last inning. Yes, yes, I understand, I will have to wait in line.  At that point I will have lots of time, and plan to spend some of it with him if you don't mind.