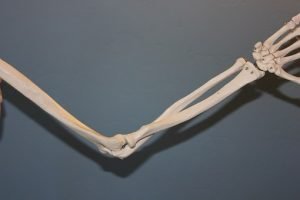 Ulnar collateral ligament reconstructions, also known as Tommy John surgery.  The first was in 1974, thank you to  the remarkable Dr. Franklin Jobe whose patient was indeed Tommy John.  When Dr. Jobe did the surgery back then, he projected about a 1 in 100 chance of success.  Today that hovers around 90%.  After all it "just" involves replacement of an elbow ligament with another ligament from the body, a 3 or 4 inch incision, and is an out patient procedure; you go home that day… No big deal!
So it took Tommy John about 18 months of rehab, and he missed the entire 1975 season. Before he returned to pitching he had won 124 games.  When he retired 13 years later in 1989 at the delightful baseball player age of 46, he had won 164 more games.  Prior to the surgery, Tommy had never won more than 16 games in a season, and had been an All Star just one time.  After the surgery, he had three 20-win seasons, three additional All Star appearances, and came in twice on Cy young votes.
Wow, that's remarkable!  No wonder many get the surgery.  Not just pitchers, but position players as well.
Tommy John surgery:  Medical science meet sports, meets inventiveness, meets success, and progress is made. Tommy John surgery is commonly accepted and common place now… from the acorn grows the tree.
But….  (remember in the movie "Pee Wee's Big Adventure", Pee Wee at one point says something along the lines of "Everyone always has such a big but…"). Tommy John himself wrote an article not long ago that expresses real concern that his name is attached to a procedure that is impacting more children than pro athletes. Tommy was in his 30s and had played some 12 years in the bigs before the operation was necessary.  Now, 57% of all Tommy John surgeries are performed on young people between 15 and 19 years of age.  Of those, one in seven will never fully recover.  Tommy expresses understandable concern, and I believe rightfully so: "It's about the way we are raising our children."
Baseball is a sport that requires agility, as well as mental let alone emotional strength. There are ups and downs, good days and bad.  Baseball calls upon instinct but also analysis of situations.  Baseball has superstitions at the same time it has so much data to dissect.  The expression "better to be lucky than good" isn't going to make for much winning, not in baseball.  It takes stamina, intelligence, skill, hard work, more hard work, then more hard work, stick-to-it-tiveness, among other well honed qualities.
Why, then, are we cutting young people early as if that may increase their baseball prowess?
Can we please agree on this:  Baseball is and should be as pure a sport as possible. Play it with what you got and what you can bring, and leave it all on the field until the next game.  Baseball is for the natural in us.  Not the synthetic.  Not the surgically altered, as if an arm is Frankenstein and someone holding a radar gun cries "It's alive, alive!"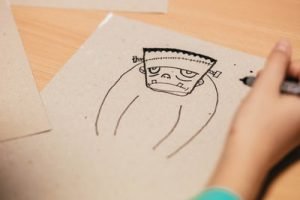 Baseball can police itself.  Parents will police their own brood.  Kids should be kids.  I know this is fundamental and comes across as preaching but damn it, doctors are to treat patients who are in need, not kids who someone thinks may secure an advantage thereby.
Baseball is a national past time.  Everyone absolutely is to get a chance to play.  Do your best with your God given talents, or do even better than that!  But, do it with what you got.
Ok, I rest my case.  Or my arm.  Or both.