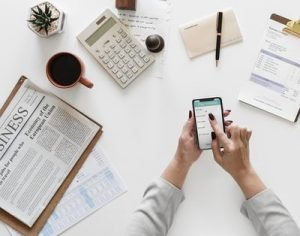 If your kid grows up to be a major league pitcher, you will not (I repeat NOT) name him Homer…  Except, well, the Los Angeles Dodgers just traded some of their stalwarts, Yasiel Puig, Matt Kemp, and Alex Wood, for Homer Bailey of the Cincinnati Reds, among others including prospects.
They say it's a "salary dump."  Well, ok then. Business is business, right? With the potential of one or more stars that might be brought into the Dodger clubhouse to shine in the bright lights of the big city.
Except we have to say good bye to these guys.
Before we do, can you tell me, just let me talk this out with you:  Homer Bailey had one win last year, fourteen losses, and his earned run average was over 6? Maybe he should have an "s" at the end of his first name?  And a sign around his neck "Reclamation Project"?
Whatever else is said, it's good bye to Matt Kemp, former Dodger now twice, who brought us so much strength and cache this past season, and years ago. Who wasn't even supposed to make the squad this past season, and then carried the team for part of it.
Alex Wood, that herky jerky delivery, who one year at least was just lights out.  Young, frisky, tough, sincere, a good good guy.
Kyle Farmer, who never got the chance we hoped he would, but whose first at bat was a walk off double down the right field line, with his parents in the stands, and all of us with at least a tear or two in our eyes. Now gone elsewhere.
And Yasiel. Secreted here from Cuba, a story that still is not completely told, that resulted in some guys going to jail, who broke into the bigs in a big way, who went on to lick his bat, wag his tongue, make utterly spectacular plays, grow up, mature before our very eyes, but remain the funny guy, the uniqueness, the reckless abandon… The wild horse as Vin so aptly called him.
Just like that, shipped off to the mid west.  Just like that.  A tree branch snaps, falls to the ground, falls to the ground…  Packaged, boxed up.
C ya!
It's a business, isn't it?  This "blockbuster" trade during the holidays, no less.  A gift for anyone, or a lump of coal?  Doesn't matter, does it?.  It's a business.
Well, if good bye is the flip side of hello, I like hello a helleva of lot more.
You know, I am going to miss those fellows.  I am going to miss them.  In the great cavern of Dodger Stadium — the noise, the excitement.  The roar of the crowd.
I am going to miss them, quite a lot actually.
And I am going to wonder about how in the world a pitcher could be named Homer.
Either way, it is a damn business after all.  Get used to it kid.