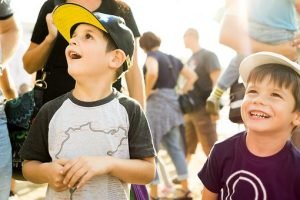 If I named my son Homer, it would not be after the Greek writer.  It would be in honor of baseball.  After all, I do not want to call him "Round Tripper"… or for that matter, "Dinger".
Homers are good.  A ball so well struck it leaves the field (more often than not).  Before there were fences on fields, an inside the park home run would seem a bit of a non sequitur.
Of course, there are all kinds of home runs:  Walk Off.  Grand Slam.  Solo shot.  Two run blast.  Back to back homers.  Lead off home run.  Consecutive home runs.  And, are you ready for one of the great trivia questions of all time?  Who is the only person in all of professional baseball history to hit for the "home run cycle" — yes, that means a solo shot, a two run ding, a three run homer, and a grand slam.  Give up?  Tyrone Horne, for the minor league, Double-A Arkansas Travelers who were playing the San Antonio Missions on that fateful, well known day in history, July 27, 1998.  Some have come close, but not quite gotten there, such as Alex Rodriguez of the Yankees who hit 3 home runs off that well known very svelte pitcher Bartolo Colon (A-Rod hit a 3 run, 2 run and grand slam, but didn't get the solo shot).  A bit more recently, Scooter Gennett of the Cincinnati Reds, hit a grand slam, a sole blast, and two two-run shots.
Let's talk numbers for a moment:  There were five thousand five hundred and eighty five home runs in the Major Leagues in 2018.  Of those, seven hundred and sixty five were hit in the first inning, the most of any frame.  Only one of five came in extra innings.  The New York Yankees – who include some well known bats such as Aaron Judge and Giancarlo Stanton – slugged a major league record 268; that was more than twice what the Florida Marlins hit.
How do you like to have your home run described? Below I have cut and pasted from the Baseball Almanac:
"Adios!"
Wayne Hagan
"A high fly ball hit to deep right field… Took it to the track…wall…see. You. LATER!"
Michale Reghi
"Back, back, back, back… Gone!"
Chris Berman of ESPN
"Bonsoir, elle est partie!" French for "So long, she's gone!"
Rodger Brulotte
"Bye bye baby!"
Russ Hodges
"Clear the deck! Cannonball coming (to the Allegheny)!"
Greg Brown
"Forget it!"
Vin Scully
"Get out the rye bread and mustard grandma, cause it's GRAND SALAMI TIME!"
Dave Neihaus
"Go ball, get out of here!"
Lanny Frattare
 at the track, at the wall… SSSEEYA!"
Michael Kay / YES Network
"Goodbye baseball!"
Dick Risenhoover
"Goodbye Dolly Grey!"
Leo Durocher
"Good night Irene!"
Bob Elson (White Sox Announcer)
"Hey hey!"
Jack Brickhouse
"Holy Cow!"
Phil Rizzuto
"It could be, it might be… It is, A home run!"
Harry Caray
"It's going, going… gone!"
Harry Hartman
"Kiss it goodbye!"
Bob Prince
"Long gone!"
Ernie Harwell
"Open the window Aunt Minnie, here it comes!"
Rosey Roswell
"…swing and there it goes…. light tower power!"
Jerry Trupiano (Red Sox Radio Announcer)
"Swung on and there it goes! That ball is high! It is far! It is……..GONE!"
John Sterling of YESNetwork
"Tell it goodbye!"
Lon Simmons / Jon Miller
"That ball is going and it ain't coming back!"
Jeff Kingery
"That ball is history!"
Eric Nadel
"They usually show movies on a flight like that."
Ken Coleman
"Watch that baby… Outta here!
Harry Kalas
"Whoo, boy! Next time around, bring me back my stomach!"
Jack Brickhouse
"You can put it on the board.. Yessssssss!"
Ken "Hawk" Harrelson
Times change.  Did you realize that before 1931, a ball that bounced over an outfield fence during a major league game was considered a home run?  The rule was modified to require the ball to actually clear the fence; the ones that bounce into the stands…. those are ground rule doubles.  A lot better than shouting "A way out there… going. bounces into the stands… home run!"
There's an old saying, which still has some legs today (no pun intended):  "Home run hitters drive Cadillacs, and singles hitters drive Fords…" coined around 1948 by veteran pitcher Fritz Ostermueeler, who just happened to be mentoring some young guy named  Ralph Kiner.
Swing for the fences every body – that's a good motto!