Darkness at the break of noon
Shadows even the silver spoon
The handmade blade, the child's balloon
Eclipses both the sun and moon
To understand you know too soon
There is no sense in trying
              – Bob Dylan
On that cheerful note, there is also  a popular song from yesteryear "Into Each Life Some Rain Must Fall", back in 1944 by the Ink Spots, featuring Bill Kenny and the incomparable Ella Fitzgerald, and written by Allan Roberts and Doris Fisher.
This column is about loss. After all you can't always win.  Your team is going to lose.  Is it going to lose a heart breaker?  Are you Ralph Branca serving up that pitch to Bobby Thompson?  Mickey Cohen with the infamous passed ball?  Bill Buckner stumbling toward infamy?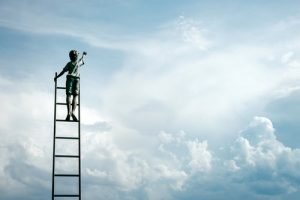 Loss is a real part of life.  How do you deal with it?  How do players deal with it?  I so often hear "Oh come on, most of these guys are paid so well, they can suck up some bitterness… They can deal with the loss in their huge homes."
My one cents: it isn't the same for the fan, who may struggle to even pay the freight to get to the game, let alone to buy a hot dog and beer.  Fans suffer.  Players have contracts. Another chance to play.
That said, a friend of mine grew up near Washington D.C., at a time when the Senators (the baseball team, not the elected officials) were typically cellar dwellers.  He just can't get over how fans of the Los Angeles Dodgers get so down when they don't win the World Series.  I try to tell him it's been since 1988, and we went seven games just a year ago. Some blame the Manager who took out pitcher Rich Hill too early in game 2 of the series against Houston.  This year we had a 4 to nothing lead, and the same Manager took out the same pitcher who had a one hitter into the 7th inning no less .. and then went on to lose.  BUT, he reminds me, they got into the play offs. "Six years in a row buddy! They win more often than they lose.  And there is excitement, and fun…"
Ok, but I am sticking to my woe: Loss sucks.  Loss sucks in your professional life. In your romantic life.  If you lose your keys, it ain't fun.  Worse if you lose your wallet.  And losing a loved one…  Grief. Tell me anything good about loss… ANYTHING!?
A learning experience you say. Growth comes with it.  What don't kill yah makes yah stronger?  All right.  And perspective.  If you always win what actual gratitude and sense of accomplishment do you have should you never lose?
And, damn it, baseball is just a game. Unless you project other grief or sadness or despair onto your team.  Well… maybe that's the problem.
Bottom line, I sought guidance.  And you know what?  I actually think it makes sense:
Acknowledge your feelings; talk to other fans; eat something (I like that); turn off the tv; don't wallow; get some exercise (force yourself); remember, it really is just a game; acceptance, keep in mind you root for the team and you know they ain't gonna win at any given time, might even slump, and dumb stuff can happen; so remember the good times; the glass is half full; and if he loss or losses ruin your life to any real degree, for goodness sakes talk to a professional person.  Or yell at the Ump. Or both!
Glass half full.  Glass half full.  Glass half full.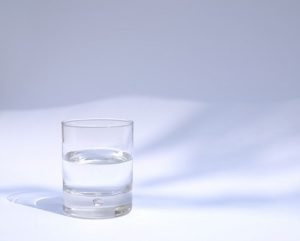 No I am not hypnotizing myself  I am trying to turn a corner.
If I can just round third base and run fast enough I can slide into home and score.
That's the attitude!  Keep moving.  Head up!  Now slide baby…
I keep thinking of that song from the Beatles: "Boy, you're gonna carry that weight, carry that weight a long time…"
Damn.
All right.  Fine.
We'll get 'em next time!