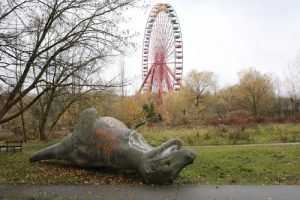 Extinction is a reality.  It signifies the end of a creature.  The last of that thing….
The sea mink, the passenger pigeon. Once so prevalent.  Now, no longer.  Kaput.  No longer found on the planet earth.
Of course there is an Endangered Species Act in the United States, the goal of which is to protect and hopefully preserve species that are otherwise going to disappear all together.
Has anyone, any one, any one you, sought to get the 9-inning complete game onto the endangered species critical? I am telling you we had better – it's truly a dying breed!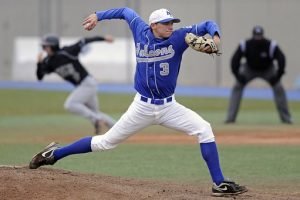 Just the other night Dodger pitcher Rich Hill had a one hitter into the 7th inning of the fifth game of the World Series.  He got taken out.  "He got yanked!"
Yes, yes, that is the same Rich Hill who just a few years ago was pitching a perfect game — no hits, no walks, no base runners — and he was taken out after the 7th inning. (Yes by the same manager…)
Wait a second.  Hold on an inning. Whitey Ford, Hall of Fame pitcher, great Yankee southpaw, with a 236 and 106 lifetime record, threw 156 complete games in his career.  That's more than the combined complete games of no less than all of these current pitchers: Bartolo Colon, CC Sabathia, Felix Hernandez, Justin Verlander, and Clayton Kershaw.
What the heck happened?
Didn't there used to be a 3-day rotation?  It's 5 days now?  And the bull pens are critical?  You have pitchers coming in by the sixth or seventh inning, and then a "set-up guy" in the 8th, and then you have what?  A closer?  The starting pitcher is not the closer?  The closer is the guy who comes in to finish up?  It's kind of like playing a piano concerto, and after three movements, maybe three-and-a-half, this other pianist comes in, you leave, he or she sits down, and plays the rest of the piece.  So the closer is the one who is there when the audience rises to its feet and yells "Bravo!"
Ever wonder why they call it the bull pen?
Let me ask again: What happened?  It is abject concern about injuries? Are analytics controlling the horizontal and the vertical? Or, are we just coddling these arms?
Did you know that this year, 2018, as the All-Star break approached, there were 14 different big league teams without any complete games at all!  Thirty years earlier major league clubs average 24 complete games per team, and back in 1968 with fireballers like Sandy Koufax, teams averaged 45 complete games.
Whatever happened to finishing what you started?
"Mom. I hate 3 of the peas and took a bite of the potato, so I'm taking off now!"  "Oh ok Johnny, I'll have Billy come in and finish your plate for you…"
Tom Seaver, one of the Mets' finest in the day, had an average pitch count of around 135.  Today the managers get nervous if the pitcher is at 90!  100 is just about pushing it.  Seaver threw as many as 190 innings in a year during his career, and averaged 15 complete games per season.  He also pitched over 10 years.
Bert Blyleven pitched in the bigs for 22 years.  From 1971 through 1979 he average 273 innings per year!
It also was quite different with  Goose Goosage.  What a stud relief pitcher he was. When he came into a game in the seventh or eight, he was expected to pitch until the game was over…
Longer times between pitching and less pitching, in a day when work-out regimes, diets, weight lifting, statistics, videos, nutrition, all are so much more advanced. Surgeries are more advanced, but we still can't have complete games?  Huh?
In 2016 Chris Sale and Johnny Cueto led the majors with 5 complete games each.  For 2017 it was Corey Kubler and Ervin Santana with 5.  Go back a little to 1976.  Mark Fidrych had 24 complete games as did Randy Jones.  The next year, 1977, Jim Palmer had 22 as did Nolan Ryan.
I have just read that in 2018 no pitcher came close to averaging 7 innings per start.  Just twenty year earlier, fourteen did.
So that's it.  Clarion call!  We either are saying good-bye to another dinosaur, or we have to get the complete game pitcher onto the Endangered Species List.  Please join me in circulating a petition.  We must act now! What if our kids never see a complete game in their life times?  We may go from having trudged miles and miles in the wind snow to get to school, to work by candle light, without any cell phone or voice activated messengering to now… now… our kids can only be told stories about major league pitchers who were there from the point the game started to when it ended.
Our kids look at us (or, look up, I should say, from their instagram and facebook accounts)… they make a quizzical face and say "Ah… Those pitchers are just dinosaurs… They'll die out too… So what? I don't miss em, do you?"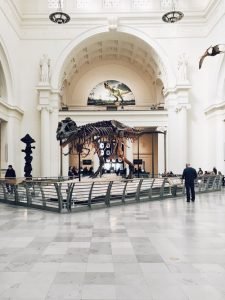 I miss finishing what you start.  I miss the starter who now sits in the dug out well before the end of the game.  Yes, I miss it.  I really think some changes in baseball are not so good.  I really think we should revert a bit to what we were.  Complete game pitchers.  Players who started and finished on the mound.  Players for whom an abacus was nowhere to be seen.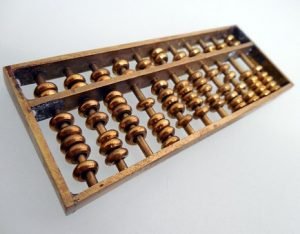 Pitchers, not guys dropping in to do some pre-work before the clean-up crew drops by…  Pitchers, throwing the first pitch, throwing the final pitch, completing their task, taking us to the end of the game.  Earning it.
Nothing more, nothing less.