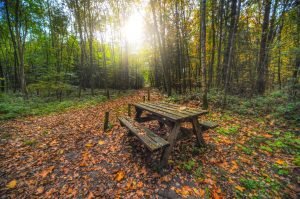 The poems that have been written, the sighs of admiration, the amazement, the admiration.  Leaves turn colors.  We know this signals that Fall is here, and in a little while Winter sits with us.  During Autumn we experience the awe of the change of seasons, and the beauty of transformation.  Colorful foliage that really does take our breath away.
In some baseball parks, crowds as many as leaves hang from the branches, the grand stands, to catch a glimpse of history.  The Fall classic in baseball is as beautiful, meaningful, and as unforgettable as the season itself.
I love Autumn for a number of reasons, not the least of which are the beautiful, colorful leaves of the proud trees, and at the same time the noise and enthusiasm of all walks of people rooting for their team to make it to the World Series, to bring home the brass ring.
Baseball is one of those few activities where victory is shared by untold thousands, and those who are defeated put their arms around each other and nod "We'll get 'em next time…"
Like leaves in a tree, to return again and thrive.