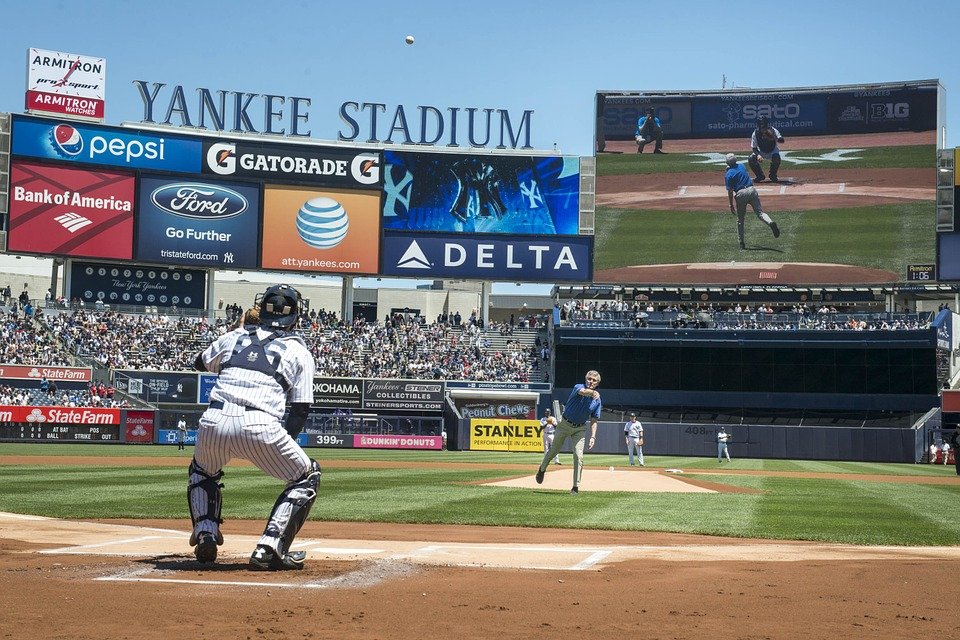 Ah, the ceremonial first pitch; one of the baseball's rituals… The ball originally was thrown from the grandstand, but that changed after President Reagan threw the first pitch from the field.
Often today the pitch is done from in front of the pitcher's mound.
Whether it is a dignitary, or a celebrity, the ceremonial first pitch dates all the way back to at least 1890.  The very first Presidential, ceremonial pitch was thrown by good President Taft in 1911.
Well, this video below shows that the ceremonial first pitch can be quite unique at times, just like the game of baseball itself!