"Is there baseball in heaven?" he asks.
She replies, demurely, "I ain't goin' otherwise!"
Fans are often referred to as "the faithful".  Many consider their ballpark of choice to be a Cathedral, Temple, or similar place of worship.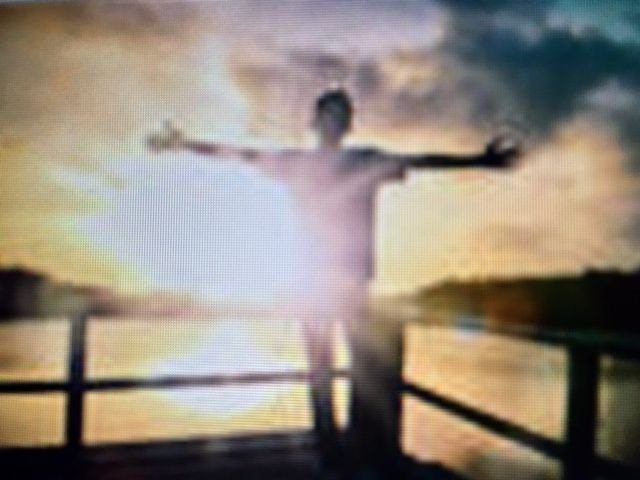 Although there is today a time clock that is supposed to get pitchers to throw the ball within a time frame, and efforts continue to try to shorten the length the game, the reality is there just is not a mandatory time to win or lose.  There are no quarters, halves, 24 second clocks, stop watches, or finish lines. Instead, there are those who "sacrifice" for the good of the team.  And, we try to keep order and equity, law and integrity, with a multitude of Umpires, and beyond that a chance to review, to over rule what may otherwise be human error.
In sum, we recognize our mortality in baseball, but we seek to transcend it.  Small, tall, heavy, thin, any color, any background, come all ye players… March on tenacious players!
The origin of baseball, like the universe itself, seems shrouded in conjecture. There is controversy, myth, rumor, literature, but who for sure knows just how baseball came to be? It was not Abner Doubleday who invented baseball. Someone did, right?  Universe similarly?  A big bang?  A big bat?
Jesus had 12 apostles, and they were a bit of a motley group.  Aren't baseball teams at least a bit like that as well?  Today there are 9 to a side. Some rise up. Some come out of the dug out, walk to the mound, take the ball from the person there, thank him or her and seek relief.  Is this not an erie semblance of something unnatural, something ethereal, something greater than ordinary?  Am I just embellishing?
Honestly I don't think so.
Doesn't baseball have a place in eternity?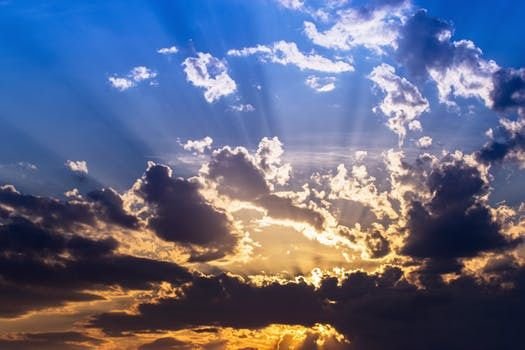 While there are fences, and baseballs do not travel quite into endless space, there is glory when they lift above the fence, when they drop between players, when they roll all the way out there. To be sure, there is great passion, with grown adults behaving as children. We believe the greatest innocence is youth, the children, whose glasses are half full, whose gladness leaps like a rock skimming across the pond, just like the ball that skips past short into left field.
Would that life itself be a walk-off home run win.
The chances for redemption.  Willie May was hitless in his first twelve at bat.  Took thirteen more to even get his second hit… Roberto Clemente, for his first three years, hit just a bit better than 250. Nolan Ryan, the all-time strike out leader, was 29 and 38 in his first five seasons.  And then Hammerin' Hank Aaron hit all of thirteen dingers in his first year in the majors.
All this leads to my one cents… my mustard on the dog…  If we get baseball in heaven, then it is a big, big win, among the biggest.
Thus, to answer the question: Is there baseball in eternity?  You bet there is. There has to be!  Part of our reward:  Finally we will avoid the drive or travel to and from the park. Food of course will be plentiful — should you wish to eat, though not sure if you have to.  I suspect we may still face losses. Winning is wonderful, more fun than otherwise, but if you win all the time, what's the point? Admission is free.  Uniforms are your choice, but discretion is important and followed (I have some inside info on that, trust me).
Ohhhh, humor me if you are a skeptic!  But, let me ask, o' sardonic one:  Don't you want to see and hear the Babe chatting with Ted Williams, and Joe DiMaggio trying to hit a high hard one from Bob Gibson, then hoping to watch Jackie steal home again?  Don't you want Satchel Paige finally to get his playing time?
Don't we hope to see Lou Gehrig chasing Roy Campanella?  Don't we ask that Herb Score's arm and Roy Halladay's flight path all are secure and strong?
There must be baseball in heaven, because the glass is half full.
"Dude, half full?  Just down it and buy another!"
"I am not talking beer…. Still, I like that.  I bet the beers in heaven are, well, out of this world!"
And, no, the players don't have to walk out of corn fields. A dad doesn't just throw a ball back and forth with his son.  We're talking daughters, sisters, young, old, all colors, all comers, all faiths, we're talking big time melting pot, the greatest field of all, everyone is a fan, we root and holler, we razz and encourage, we boo and snarl… But we come back the next day, and the next, and we are at the day game that turns into night, not too much wind, and the field is pristine,
In heaven Ty Cobb is a sweet heart, and Tony Gwynn is in full hitter mode, giving lessons to anyone who wants them…
Honus Wagner waves from the field, winks and chit chats a  bit before going into the dug out.
Gosh…  Baseball in heaven.
Or, maybe baseball is heaven.