"The only Angels in Los Angeles are in Heaven, and they're looking down on the Dodgers."
— Tommy Lasorda
Dodger Stadium is, for some of us, a home away from home.  We walk through the gate and suddenly the world outside drifts away.  Before us there's just one field of play.  There's just one focus – that , that day or night, that team.  The boys we know. The boys we root for. Some of us really think it is blue heaven.
Unfortunately, to paraphrase Bob Dylan "there's no success like failure, and failure's no success at all…"
So far this year, 2018, is traumatic, at least for some of us.  From injuries to mishaps, to no walk-off wins to nagging inability to score runners in scoring position… to managerial decisions that cause audible sighs and muffled curses, it ain't pretty.  Say it ain't so Joe is an understatement. Joe is ducking for cover, so many people keep asking him to say it ain't so!
Cover your eyes, look away, oh no not that again!  The bull in bull pen indeed…
I just went to a game the other night – not once but twice Yasiel Puig hit long balls that just missed going out. Chase Utley slammed one down the line, foul by a foot or two… If only!  It isn't the magic that's gone.  It isn't the misfortune that has befallen the troops.  It just is not working.  There are insufficient fingers to point in enough directions, to attribute fault.  We do have a lot of promise in our farm system, but by and large the farm system is only being tapped if someone cannot play.
Damn this arguably hapless group.
Did I say hapless?
I did?
I am that negative about this?
Did you know the chant when we started 2018 —  This year we just needed "one more win…"  We are DETERMINED.  Our Dodger team came back largely intact, after making it to the Fall classic just a few months ago… The odds are in our favor, just ask the odds makers.
As I write this, we are well under 500, we just got swept by the Cincinnati Reds who have the worst record in baseball, the d.l. is booming (more so than the bat), and even the crowds seem smaller.  People are starting to talk in whispers.  Eyes are darting to and fro.  There is a sense of the furtive.  Go in, punch in, do some work, move things around on the desk, and get outta there – go home!
Oh goodness, I heard a rumor a guillotine was being delivered to Dodger Stadium… just outside the players entrance…
Well, the truth is baseball is great, baseball is wonderful, and some times your team sucks.  One of my best buddies who goes to the park with me grew up in D.C. His team was the Washington Senators.  They lost routinely.  Their attendance was never anything like that of the Dodgers.  He tells me "You have had it so good… it isn't always going to be peaches and cream.  Be grateful for what you have!"
The blue crew is a very popular team to be sure…  Tommy Lasaorda ain't the only one who bleeds Dodger blue.  I worry, I really do, that if God forbid some day I need a blood transfusion, if they will be able to find an inveterate Dodger fan to help me out. Type blue is not as prevalent as you might think!
Now, because it's baseball season, there are some great stories. This young guy, Walker Buehler, wow.  And the resurgence of Matt Kemp.  Well all right!  But, bottom line…. Truth be told.
Ouch.
Owwwwwwwww!
Doc, doc…. it hurts when I do that…. Doc says "don't do that…"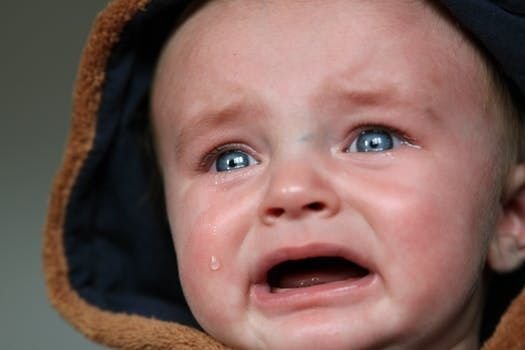 Some will snicker at Dodger woes.  Some may snicker at this article.  Look at our payroll for goodness sakes… My effort is to try to wrap my hands around what it means to "cheer and boo and raise the hullabaloo" (to quote a well known Dodger tune) when your team is…
Code Blue
Part of what hurts is that this franchise has enormous pride.  Dodger history is storied, and includes but is not limited to Jackie Robinson, Duke Snider, Sandy Koufax, Fernando Valenzuela, Clayton Kershaw, Vin Scully, to name a few of the luminaries. Remember that Kirk Gibson walk off home run?  In a year of the improbable, the impossible has just happened?  Did we go from that to: In a year of the promise, the bottom just dropped out?
Across town the Los Angeles Lakers have dipped into "the ouch".  For some years now.  It ain't pretty there either.  Is this our time to pause and scratch our heads, to ask, "where did it go wrong, brother?"  "Sister, can you figure it out?"
The hot dog doesn't taste as good.
We don't sit there brimming with hope and expectation.
We watch and keep our fingers crossed, cheer no matter what, pledge our undying allegiance, but leave muttering under our breath.
You are lucky:  You can let it go.
CODE BLUE HAS REPLACED GO BLUE
I hope I read this article a month or two from now, maybe three, and realize what a waste of time it was to mope.  They may come roaring back.
Roaring!
Here's to roaring!  Here's to no more ouch!  Can we get this guy here on the club?  Isn't he on our Triple A team?