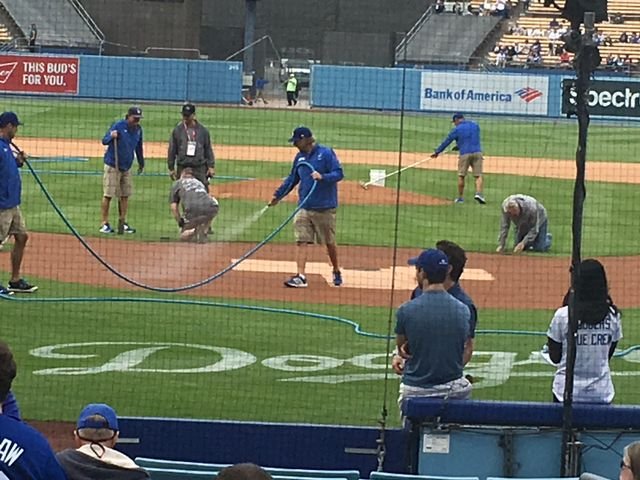 Gotta love the ground crew (no foolin, although it was April's fools day).
The sky rounded the bases gradually into night.
Quite a big crowd, wow – all ready to cheer and hoot and hollar!
But when it came down to it, the most important person was this gentleman in the photo below.  He won't be running the base paths.  Instead, he gave so much for so many of us, including his legs. We saluted him, one of many great military Veterans, and we surely were reminded of our blessings and then some.