Anticipation, excitement, gladness.  This team that fell just one game short last year, is back, largely intact.  So much in the air, and wonderful weather.  Kirk Gibson, whose remarkable, historic, hollywood-story home run in 1988, throws out the first ball. We see an image of the bat itself on the screen, and Orel Hershier talks with Tommy Lasorda.  You might be able to tell that's Kirk in one of the photos, and then with the guys on the field, Clayton Kershaw poses before he gets started.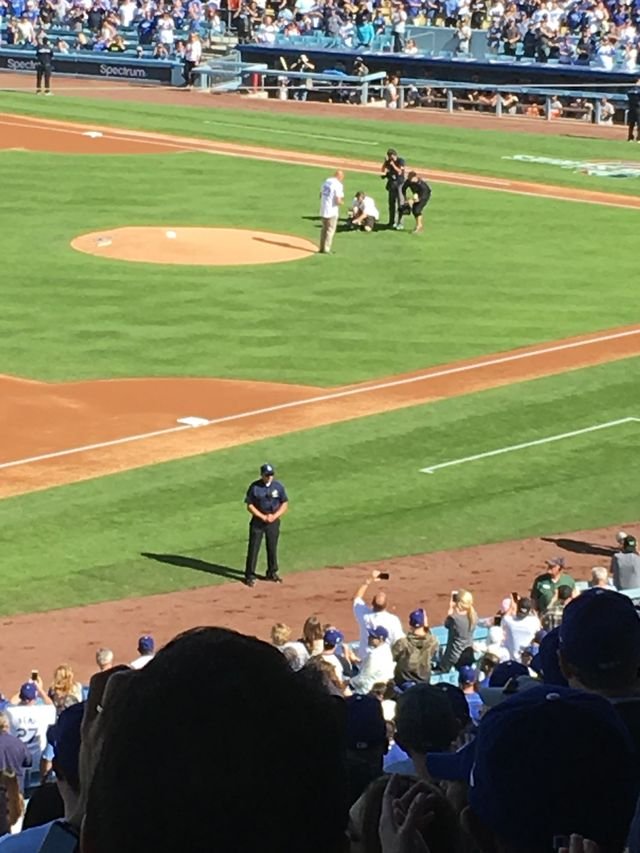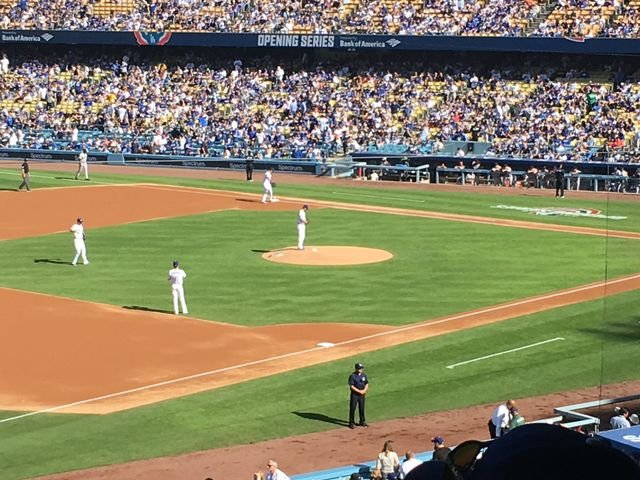 The images speak better than words.  Granted, the boys did not win this one.  The irony,  they celebrated one of the greatest hits in baseball lore, but managed only enough hits to make it a bit frustrating when they could not drive across a run, and the Giants took this game one to zip.
We walked back to our car, and I did not see any one frowning or sighing.  I saw smiles, and kids, and hand holding, and lots of fans, and I would bet you a hot dog most if not all of us were thinking the same thing:  "We'll get him next time!"
Baseball is indeed like that.  There is a next time.